Application Period: April 10 – May 10, 2023
2022 Residency Dates: September 24 – October 8, 2023
All applicants will be notified in July, 2023
TWO WEEKS, Indoor and outdoor writiNg spaces, family-style meals, fireside discussions at a Spacious lakeside lodge in the Adirondacks
2023 Residency Dates: September 24 – October 8, 2022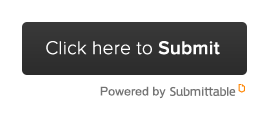 The Adirondack Center for Writing offers a FREE two-week residency annually in autumn to poets, fiction writers, and creative nonfiction writers at a lodge on Twitchell Lake in the heart of the Adirondack Mountains. Six residents will be chosen, three from the Adirondack region and three from anywhere in the world. Quality of written submissions is the primary consideration when accepting applications.
Please note: The Lodge at Twitchell Lake provides an abundance of physical space, and each resident has their own bedroom and bathroom. There are dozens of writing spaces in and around the property. Internet access is available, but limited (email, OK; Zoom, NO)
Requirements: Proof of vaccination is required for selected residents. Selected residents who are unable to be vaccinated for medical reasons will be required to provide proof of negative test upon arrival to the lodge and will contact ACW to ensure proper protocols are maintained and residents can enjoy the residency safely! Please reach out with any questions to info@adirondackcenterforwriting.org.
There is no cost to attend the residency, though there is a $30 application reading fee.
At the Lodge
Meals are served family-style in the Lodge, which is luxurious with lots of common spaces for evening group discussions as well as private spaces for quiet writing and reflection during the day. Residents are offered single rooms with private baths. There are no desks in individual rooms, but plenty of private and collaborative work space throughout the residence. Residents are encouraged to take full use of the hiking and paddling of the local area.
This residency exists to provide space, time and an inspiring landscape for regional and outside writers to work on their writing projects. With no cell phone coverage, this residency is a chance to unplug and connect with other writers, and to tap into the creative self. Yes, there is wi-fi, but it is not high-speed (email works fine; video calls are spotty). There are landline phones in the lodge.
---
Emily weitzman '20
I have been thinking about how meaningful this residency already is and will be to me, specifically because of this feeling of community. You have clearly built community for so many through the organization and starting this residency has brought the opportunity for building community to those of us that get to do it — I'm so grateful.
Noah Stetzer '17
If you're lucky, you sometimes encounter a place that stays with you long after you leave. The wooden rooms and the furniture, the lake views through the windows and the way the sun hit the pines out back–Twitchell Lodge surrounded by the Adirondack woods shifting from summer into winter is a place I will never forget. But the people I was with while at Twitchell Lodge have also left a mark on me. The residency invites fellows from both inside and outside of the Adirondack area. They also choose writers of various disciplines: poetry, fiction, and nonfiction. And so there are always more to learn from every writer: their ways of writing, their experiences from back home, their stories behind the stories they were writing.

Along with the memorable writers I met were our hosts Nathalie Thill and Baylee Annis from the Adirondack Center for Writing. Because they are writers and storytellers themselves, Nathalie and Baylee seemed to know in their bones how to make the residency run in such a way that brought out the best in every single day.

Read the rest of the article in LOCALadk on page 60
---
This residency was generously provided by the estate of Anne LaBastille, who wrote books capturing challenges of the region, including Woodswoman and Beyond Black Bear Lake from her cabin on Twitchell Lake. During the residency, the writers will paddle to the site of her property, and explore the lake with locals. For more info on the applying, see below.
Anne LaBastille Writers Residency Alumni
2021. Fiction: Carter Sickels, Sam Burns. Non-Fiction: Amy Fisher-Quinn, Maria T. Allocco. Poetry: Alice Tursky, Erin Adair-Hodges
2020. Fiction: Alison Strack, Kate Doyle. Non-Fiction: Kelsey Francis, Anjali Khosla/Emily Weitzman. Poetry: Jane Boxall, Erin Dorney
2019. Fiction: Steve Potter, Leah Hampton. Non-Fiction: Annie Stoltie, Dan Roche. Poetry: Ashaki Jackson, Fay Dillof
2018. Fiction: Casey Quinn, Tyler Barton. Non-Fiction: Doug Deneen, Kelli Faherty. Poetry: Ginseng MacKay-Tisbert, Lauren Whitehead.
2017. Fiction: Betsy Kepes, Liz Wycoff. Non-Fiction: Caitlin Chandler, Glenn Sandiford. Poetry: Madeline Hennessey, Noah Stetzer.
2016. Fiction: Samuel Duarte, Andrew Fichter. Non-Fiction: Rafia Zakaria, Lilace Mellin-Guignard. Poetry: Ryan Black, Dale Hobson.
2015. Fiction: Andy Bates, Ellen Rocco. Non-Fiction: Carrie Laben, Douglas Deneen. Poetry: Stuart Bartow, Sarah Browning.
2014. Fiction: Jackie Keren, Chris Tebbetts. Non-Fiction: Carrie Bramen, Beckie O'Neill. Poetry: Kierstin Bridger, Adam Falkner.
---
How to Apply
Application period will be open April 15 – May 15. You can submit your application by visiting our Submittable page. Late applications will not be considered. All applicants will be notified of the status of their application in July.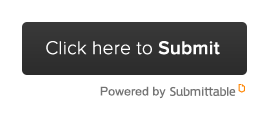 ---
Prepping Your Application
Application requirements:
Cover Letter: Include a brief bio and a work plan for the residency. Copy and paste your text into the space provided in the application. (do not attach)
Writing Sample: Please send up to 10 manuscript pages of your best writing in the genre you will writing in at the residency. Prose: 10 pages max. Poetry: 10 poems max. NOTE: Make sure your name is removed from manuscript file names or anywhere else on the material (except in cover letter). In order to remain unbiased, we will be forced to disregard any submissions that include your name.
Application fee: $30. We enlist many readers to help us process applications, and that work has value. Your application fee ensures that the residency can remain free to selected applicants.
Quality of written submissions will be our primary consideration when accepting applications. Application period will be open April 15 – May 15 2022. We will not accept print applications. For questions, please contact info@adirondackcenterforwriting.org with the subject line "Residency." Or, give us a call at (518) 354-1261.
Frequently Asked Questions
How does ACW define living in the Adirondacks? We consider the lines of the Adirondack Park to be blurred. Anyone living in the North Country region of New York state should apply under the "Adirondack Region" application. "The North Country Region includes Clinton, Essex, Franklin, Jefferson, Lewis and St. Lawrence counties, and shares an extensive border with Canada. It also contains the cities of Ogdensburg, Plattsburgh and Watertown, a large portion of the Adirondack Park and the U.S. Army's Fort Drum military base.
I'm not from the Adirondack Region. Can I still apply? Absolutely. We have spaces for writers who live in the region and all over the country.
My name is somewhere in my submission. Isn't that okay? No. Please remove your name from the title, header and footer, or anywhere else it shows up. We try to have an entirely unbiased selection process. If you leave your name on your submission, we will not consider it.
How many pieces can I submit? You can submit in multiple categories, but only one submission per category. In each submission you may attach a writing sample of up to 10 pages or 10 poems.
How many pages should I include in my portfolio? If you are submitting in the poetry category, we accept submissions of 10 poems, not to exceed 10 pages. In all other categories, we accept up to 10 pages of written work. We recommend submitting at least 5 pages to allow the judges to properly engage with your work.
What should I bring? Please bring everything you need for your writing work (laptop, notebooks, etc). While there is no cell service, writers will be given space and time to write. All residents will share some of their work in an informal setting on site with the other residents and members of the community. October in the Adirondacks can get chilly, so come prepared with warm clothes. You may also want to bring clothes and footwear for hiking, paddling, and being outdoors. Bring all of your own toiletries and personal items, the nearest drug store is too far away to think about. Please leave your spouse, children and animals home.
Just how rustic is this place? Bedrooms are comfortable and modern, each equipped with its own bathroom. The retreat has a small staff, and residents will be responsible for keeping the building and grounds in order. Everyone will clear the table after meals, keep the meeting areas clean, and turn off the lights at night. Internet is available, but it is not dependable for video meetings and other high-bandwidth web programs. (Email = ✓ | Zoom = X)
I'd love to come, but I can only stay for part of the time! Everyone who receives the residency will be expected to remain for the whole two weeks.
I'm allergic to everything… What about food? The residency will prepare and serve dinners all week. Breakfast and lunch foods will be provided for residents to cook. If you have a serious allergy and are selected, there will be time for you to alert us of your needs and we'll work to meet them.
How expensive is this residency? There is a $30 registration fee, but there is no cost to the residency beside transportation to and from Twitchell Lake.
How should I get there? ACW will organize one trip between Albany and the retreat at either end of the residency. We will announce travel times ahead of time. Otherwise, residents will be expected to find their own way to Twitchell Lake. We will provide directions to the residency location.
---
About Anne LaBastille
Anne LaBastille was a beloved Adirondack author who inspired a generation of naturalists, especially young women, with her books including Woodswoman and its sequels, Beyond Black Bear Lake, Assignment: Wildlife, and Women and the Wilderness.
Anne was a contributing writer to the Sierra Club and National Geographic, among many others. Her work brought the destructive effects of acid rain and pollution into the public consciousness. She became a licensed New York State Guide in the 1970s and offered backpacking and canoe trips throughout the Adirondacks. Until shortly before her death in 2011, she lived part time at her cabin on Twitchell Lake. She gave wilderness workshops and lectures for over forty years and served on many conservation organizations in the Adirondack Mountains of New York, including 17 years on the Board of Commissioners of the Adirondack Park Agency.
Her estate generously provides for ACW's annual Residency Program at Twitchell Lake, carrying on Anne's belief that "…the cabin is the wellspring, the source, the hub of my existence. It gives me tranquility, a closeness of nature and wildlife, good health and fitness, a sense of security, the opportunity for resourcefulness, reflection and creative thinking…"