In April 2016, we set out to welcome poems from locals to celebrate the creativity and talent of the Adirondack community for National Poetry Month. We were blown away to have been sent over 400 poems, and see the storefronts of downtown Saranac Lake come to life with poems! Now we're calling for submissions to our second annual PoemVillage event. ACW welcomes all forms of poetry from anyone with ties to our region. We want to see your poems! If it's your first poem or your thousandth, submit it to PoemVillage.
Check out the schedule for PoemVillage.
Open only to poets with ties to the Adirondacks.

All submissions will be accepted, and there are no judges of the poems submitted. All work must be an original work from the submitting individual.

We cap our submissions at a total of 350, get yours in now!

Limit 1-3 submissions per person.

New year, new poems, please refrain from submitting a poem already printed in PoemVillage.

The Adirondack Center for Writing welcomes classes and teachers located in the region to submit poems from classwork as well. Individual students are encouraged to submit poetry on their own. Submit your poems using the form below.
---
Submission Guidelines
1. Deadline: April 1, 2020
2. You may submit 1-3 poems. You will copy/paste your poems into the form below.
3. Each poem must not exceed 24 lines. Poems longer than 24 lines will not be accepted or displayed.
4. Please ensure that you have the rights to offer this poem for publication. This poem must be your own work.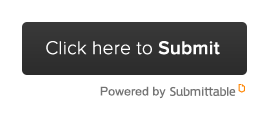 Questions? Contact Baylee at the Adirondack Center for Writing
info@adirondackcenterforwriting.org
If you do not use a computer, we will accept typed poems. Please only use this option if it is absolutely impossible for you to submit online. Please send to:
Adirondack Center for Writing
P.O. Box 956
Saranac Lake, New York 12983
---
2019 PoemVillage Sponsors
Gold Sponsors $1,000+
Silver Sponsors $500
Special thanks to our amazing sponsors for their generous support of PoemVillage and their communities.