Indoor and outdoor writing spaces, family-style meals, and fireside discussions at a lakeside lodge in the Adirondacks from October 6-20, 2018.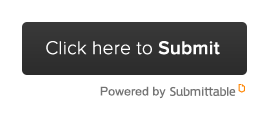 ---
About
The Adirondack Center for Writing offers a two-week residency from October 6 to October 20, 2018 to poets, fiction writers, and creative nonfiction writers at a lodge on Twitchell Lake in the heart of the Adirondack Mountains. Six residents are selected to take part in this intimate community of writers. Meals are served family-style, the Lodge is luxurious with single rooms with private baths and lots of common spaces for evening group discussions as well as private spaces for quiet writing and reflection during the day. There are no desks in individual rooms, but plenty of private and collaborative work space throughout the residence. Residents are encouraged to take full use of the hiking and paddling of the local area.
This residency exists to provide space, time and an inspiring landscape for regional and outside writers to work on their writing projects, a chance to unplug and connect with other writers, and to tap into their creative self. To that end, there will be limited internet and cellphones at the residency, which is housed at this beautiful property on Twitchell Lake. There is space for six writers, half of the spaces will be reserved for regional authors, and the other spaces will be open to writers from all over the world. Quality of written submissions will be our primary consideration when accepting applications. We're more interested in your writing than your MFA or publications. Send us good writing!
This residency was generously provided by the estate of Anne LaBastille, who wrote books capturing challenges of the region, including Woodswoman and Beyond Black Bear Lake from her cabin on Twitchell Lake. During the residency, the writers will paddle to the site of her property, and explore the lake with locals. For more info on the applying, see below.
---
Prepping Your Application for the Anne LaBastille Memorial Writers Residency
Prepare to send up to 10 pages of manuscript, or a .pdf. The text should be in your choice of easily readable 12pt font with 1.5 line spacing.
Remove your name from ALL materials (except cover letter and references, if included). In order to remain unbiased, we will be forced to disregard any submissions that include your name.
Do you live at least part time in the region of the Adirondack Park? If so, please submit under the Adirondack Region category. If not, please use the Out of Town category instead.
Eligibility
The residency will be open to 6 writers every year, with three spaces for writers from the region, and three from elsewhere. We accept writers in any genre.
Application Deadline and Notification
Applications will be accepted through our online submission form between April 16 and May 21. Late applications will not be considered. All applicants will be notified of the status of their application by July 16.

Fees
Application fee: $25. The entire two-week residency is free for selected applicants.
References
We don't request references, but allow submission of up to two.